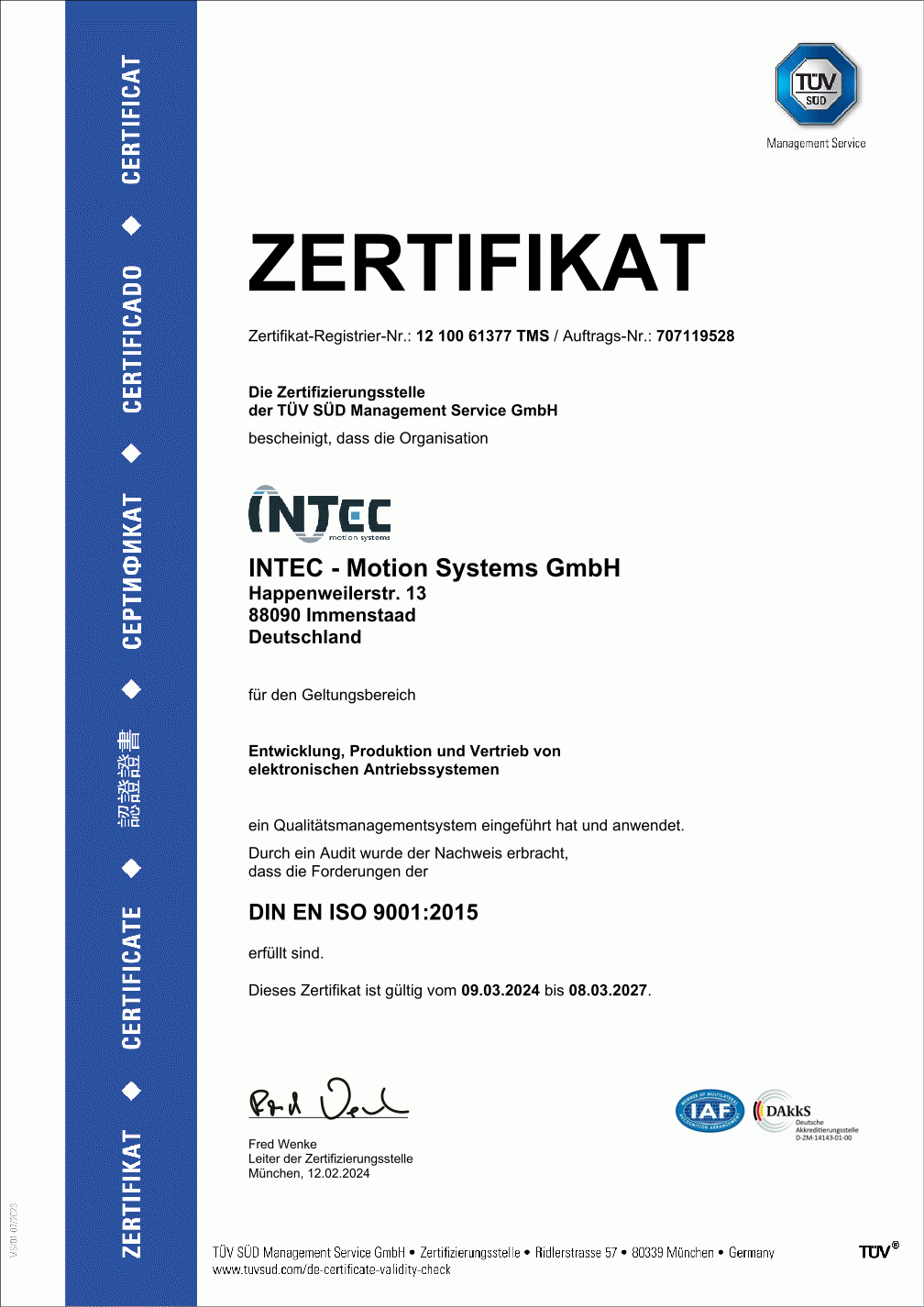 Fully committed to perfection
We do not compromise on quality. Our quality management system is ISO 9001 certified. All processes are defi ned in detail and our employees are committed to precise compliance with all our requirements.
In addition to individual employees, teamwork is an important factor for quality and success at INTEC. It is also essential for the implementation and continuation of measures for continuous improvement.
By working carefully and responsibly, each and every one of us makes a contribution to the success of the company. We are all part of the whole - be it in recognising risks, using opportunities or improving processes.
The same applies to our suppliers and contractual partners, who are also expected to have a zero-compromise approach to quality.